"But if we walk in the light, as he is in the light, we have fellowship with one another..." - 1 John 1:7
Welcome to Saints Peter and Paul Greek Orthodox Church located in beautiful, historic Frederick, Maryland. We have services every Sunday morning including many weekday/night services throughout the year.
Following Sunday services we invite you to join us for fellowship at our social hall in order for you to become better acquainted with us and our ministries. Join us and experience the richness of ancient Christianity as we witness the Gospel of Christ to Frederick and the surrounding area.
"The Orthodox Christian Church is evangelical, but not Protestant. It is orthodox, but not Jewish. It is catholic, but not Roman. It is not denominational, it is pre-denominational. It has believed, taught, preserved, defended, and died for the Faith of the Apostles since the Day of Pentecost 2,000 years ago." - Our Life in Christ
Upcoming Services & Events
Tuesday, December 17
9 am
Orthros/Divine Liturgy Dionysios of Zakynthos
5 pm
Mystery of Confession
7 pm
Bible Study (Cancelled)
Sunday, December 22
St. Eugenia Ladies Philoptochos Name day Artoklasia & Coffee Hour
8:30 am
Orthros/Divine Liturgy
11:30 am
Sunday School & Greek School Christmas Presentation
Tuesday, December 24
9 am
Orthros/Great Hours/Great Vespers/Divine Liturgy of St. Basil
10 pm
Orthros/Divine Liturgy of St. John Chrysostom for the Holy Nativity
Online Chapel
Today's Readings
Saints and Feasts Commemorated
Visit the
Online Chapel
for more daily readings, hymns, a monthly calendar of saints and feasts, and more.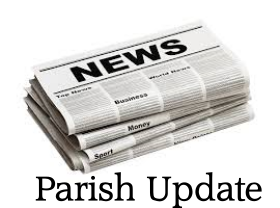 Announcements for the Week of December 15th
December 13, 2019
View more news »